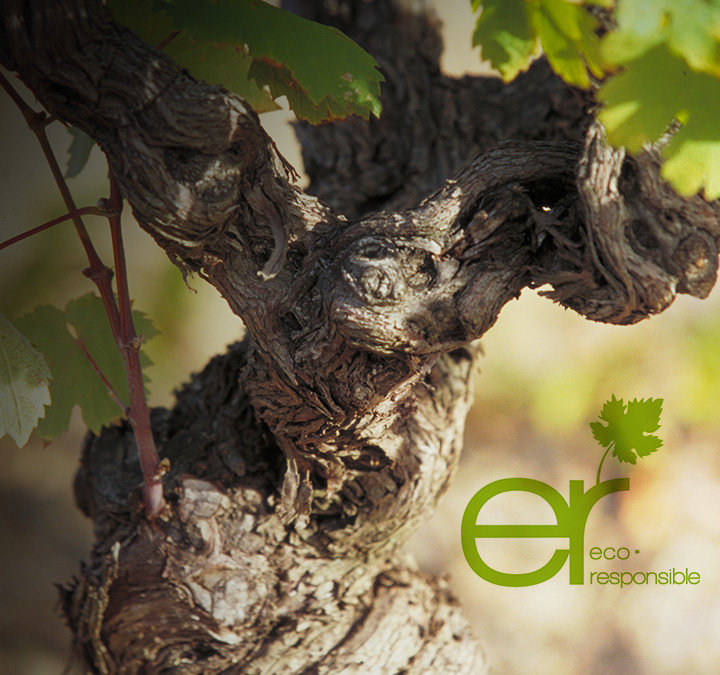 All farms are considered
to be living,
independent organisms.
VINEYARDS:
- Regular soil analysis is carried out to ensure that soils are rich in the nutritive elements that the vine requires.
- apply natural fertilizers rich in natural organic and mineral matter such as barnyard manure and oil seed cake.
- outlawed herbicides in our vineyards.
-'intercep' machines clear the weeds that grow beneath the vines.
- soil aeration.
- alternatives to insecticides
- pilot project of "sexual confusion" at our estate of Mas Janeil.
- using pheromones in the vineyards to deter the females from laying the eggs.

RECYCLING:
- In the offices all paper, glass bottles, capsules, plastic bottles and caps, corks, batteries, print cartridges and coffee capsules are collected and recycled.
- All internal printing is done in black and white where possible and paper is used twice on both sides of the page.
- In the warehouse, all cartons, glass bottles and paper are recycled.
- We operate a car share scheme between employees living in the same area.
- We make efforts to minimize the use of electricity and water by staff.
- Electricity in the offices and warehouse is provided by a "green" supplier.
- Our own purification treatment station recycles waste from the bottling plant.

PACKAGING:
- Move towards lighter bottles across the range (to improve carbon footprint) particularly those
that are exported from South America.
- Some ten years ago we were pioneers of the Bagin- Box which is recyclable and has a low carbon footprint.
- Screw caps which have a low carbon footprint are used in preference to corks for 70% of wines produced.
- We use synthetic cork, "Normacorc" which is 100% recyclable. 75% bottles used are made from recycled glass.
- The label printer we use is registered as "Imprimvert" (operates sustainable practices).
- Wine samples are sent in boxes which include no polystyrene.